Transfers from Dalaman Airport to Kalkan
✓ Kalkan transfer to and from Dalaman Airport (DLM)
✓ No prepayment, No hidden charges, All inclusive prices. Book free and pay on arrival!
✓ Free cancellations, No hidden charges, All inclusive cheap prices!
What's included in my private transfers?
Free WiFi
Free Soft Drinks
Free Beer,Cocktail,Wine,Vodka (*for premium vehicle types)
Free Baby & Child Seats
TV with Cartoons & Movies (*for vip and premium vehicle types)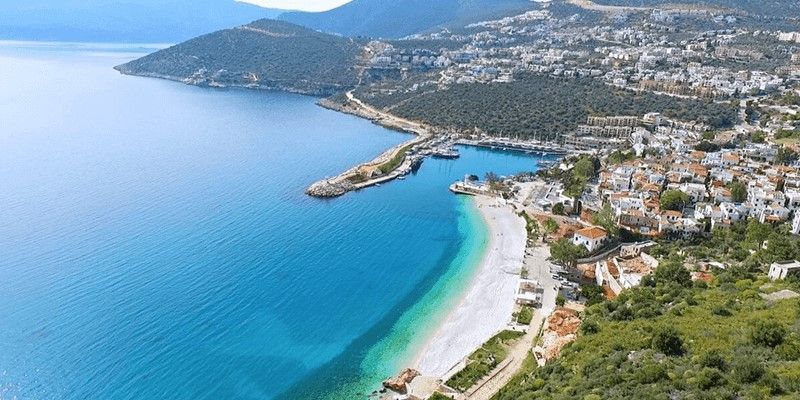 With our Kalkan transfers, you can easily go from Dalaman Airport to Kalkan at the most affordable prices.
Dalaman Airport to Kalkan Transfer time
The transfer time for Kalkan transfers from Dalaman Airport Transfers ;
Transfer time : 1 hour 55 minutes
Distance : 125 km
Transfer options for Dalaman Airport to Kalkan Transfers
Enjoy a comfortable, convenient and reliable transfer experience with our private VIP transfer options and the most luxurious vehicle fleet in the region.
our transfer options:
Taxi transfers (max 2 people)
Vip minivan transfers (max 6 people)
Premium luxury minivan transfers (max 6 people)
Mercedes-Benz Vito Maybach Starlight Headliner (max 5 people) *Please ask for availability first for this booking type.
Minibus transfers (max 12 people)
Minibus transfers (max 16 people)
Premium vip minibus transfers (max 9 people)
Dalaman Airport to Kalkan Transfers – FAQ's
What happens when I book my Kalkan transfer?
When you book your Dalaman Airport to Kalkan transfers with Iamvip transfers, a confirmation e-mail will be sent to you.(please check all your mailboxes). Make sure you have all your details on it, and it's correct.
After you get off the airport and collect your luggage, your driver will be waiting for you outside Dalaman Airport with a sign with your name.
What happens if my flight is delayed?
If your flight to Dalaman Airport is delayed don't worry! You can reach us from our contact addresses and make changes to your reservation.
When it's time to come home
Returning from Kalkan to Dalaman Airport is very easy!
You can check your transfer time from your reservation confirmation. If you have not written any pick-up time, we will try to reach you 2 days in advance to clarify your time in your reservation.
Your driver will arrive at your accommodation at the time specified in your reservation. We recommend that you be ready at the hotel reception or at the hotel exit 15 minutes before your pick-up time. Your driver will confirm your name and surname and meet you.
Why book your Kalkan Transfers with us?
We have 15 years of experience helping our clients with airport transfers and holiday activities
Compare 1000s of airport transfer offers. 100% best price guarantee.
We have the most luxurious vehicle fleet in the region!
24/7 Call centre
We are proud to be the most trusted tourism company in Turkey! We thank our more than 500,000 customers for choosing us and trusting us!
Need Help?
You can contact us for all your Kalkan transfers questions and quaries.
Mobile: +905537078888
Mail: [email protected]
Check our Customer Reviews
Our Fleet
Book your Cheap Dalaman Airport Transfers with the most luxurious vehicles in the region with us now with the best price guarantee, then enjoy a safe and comfortable journey and start your holiday stress-free!
(Swipe right-left to see more vehicles)